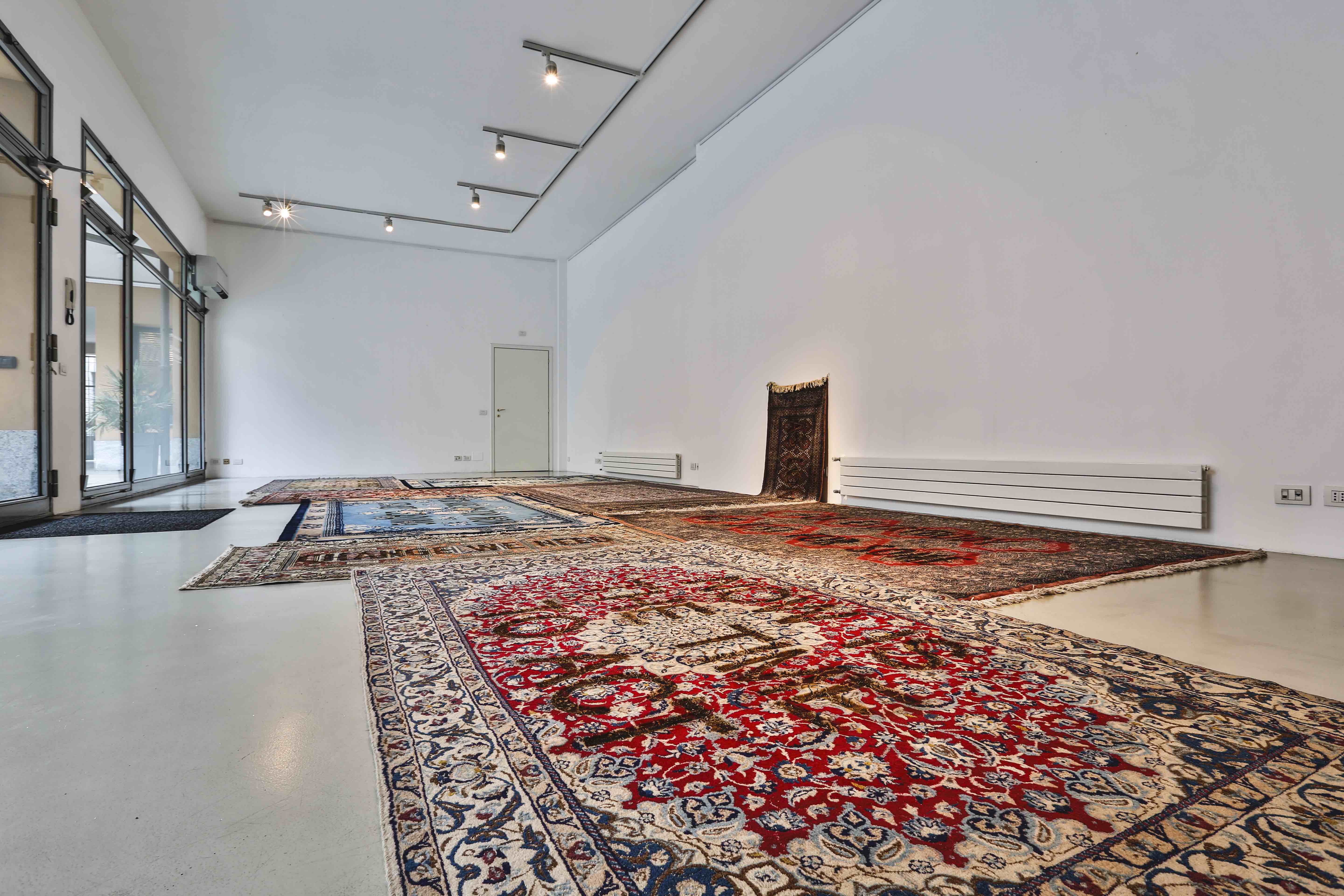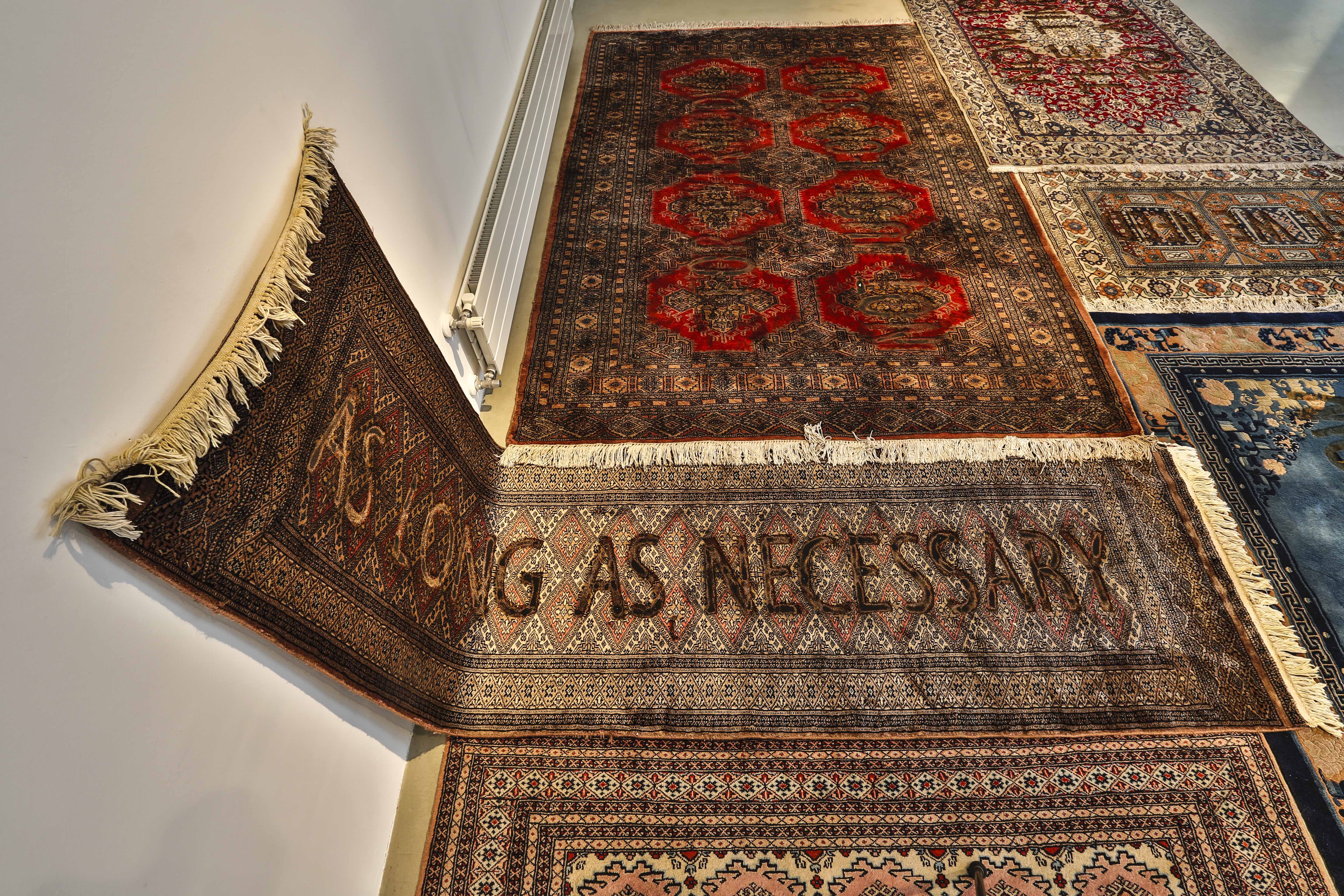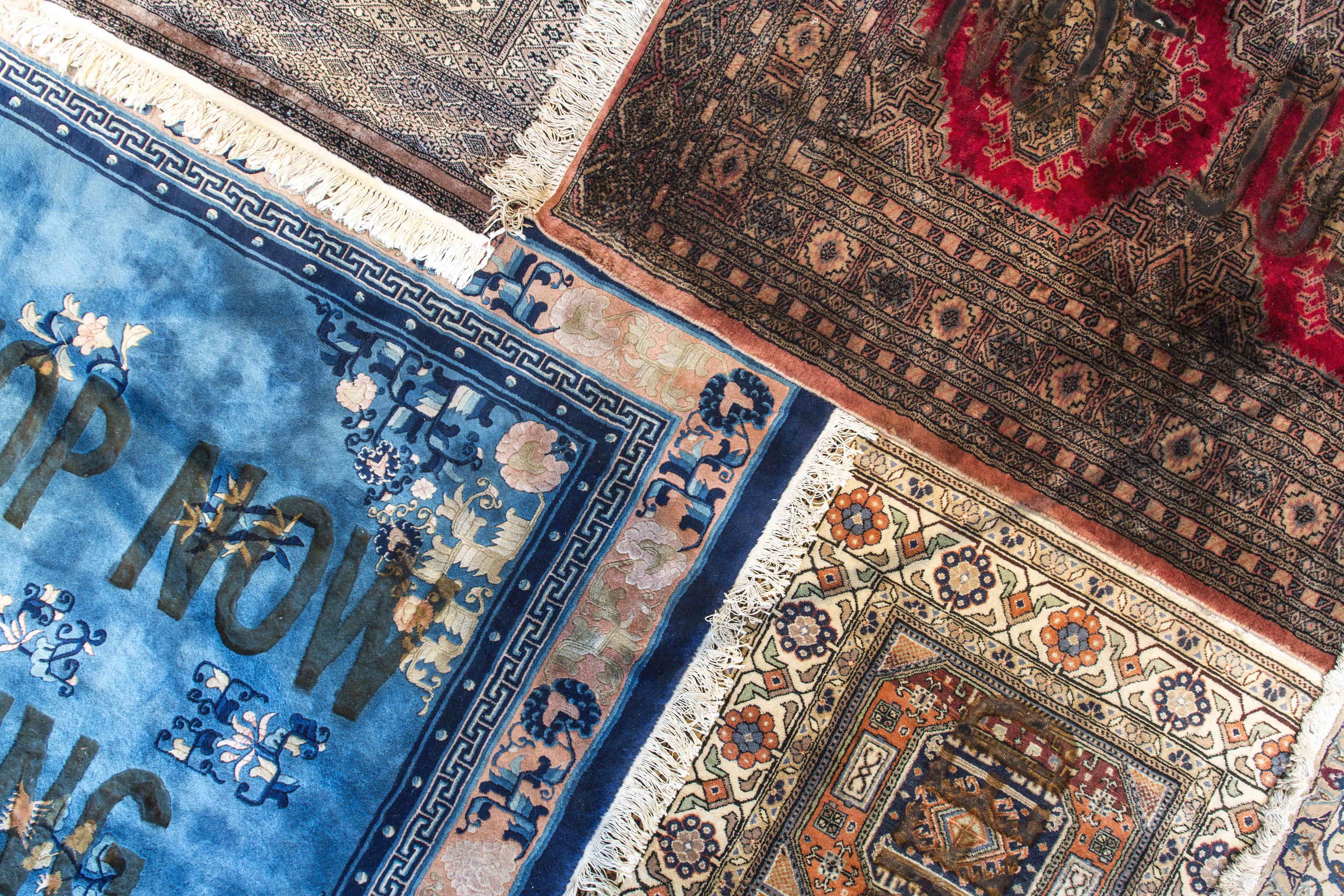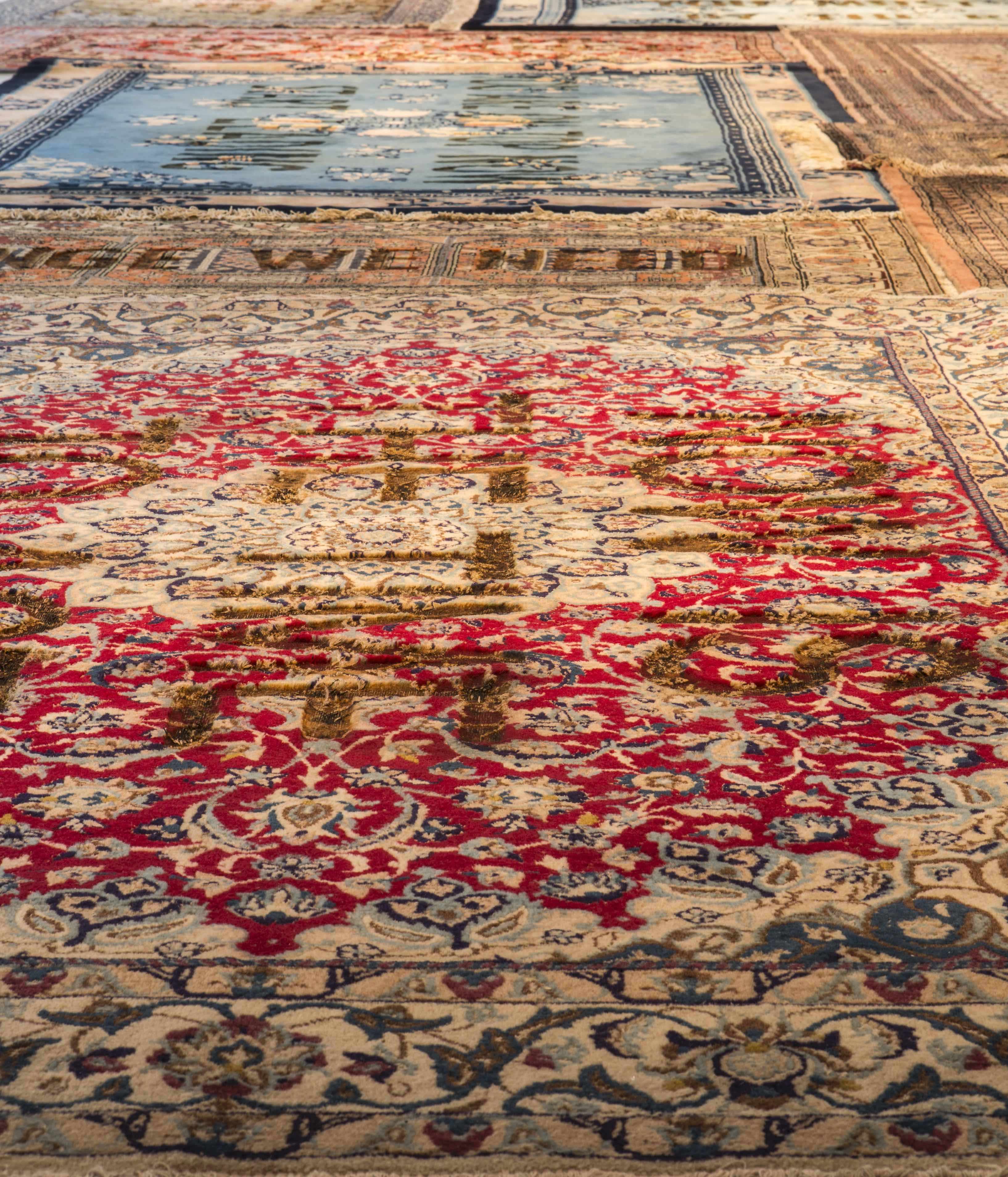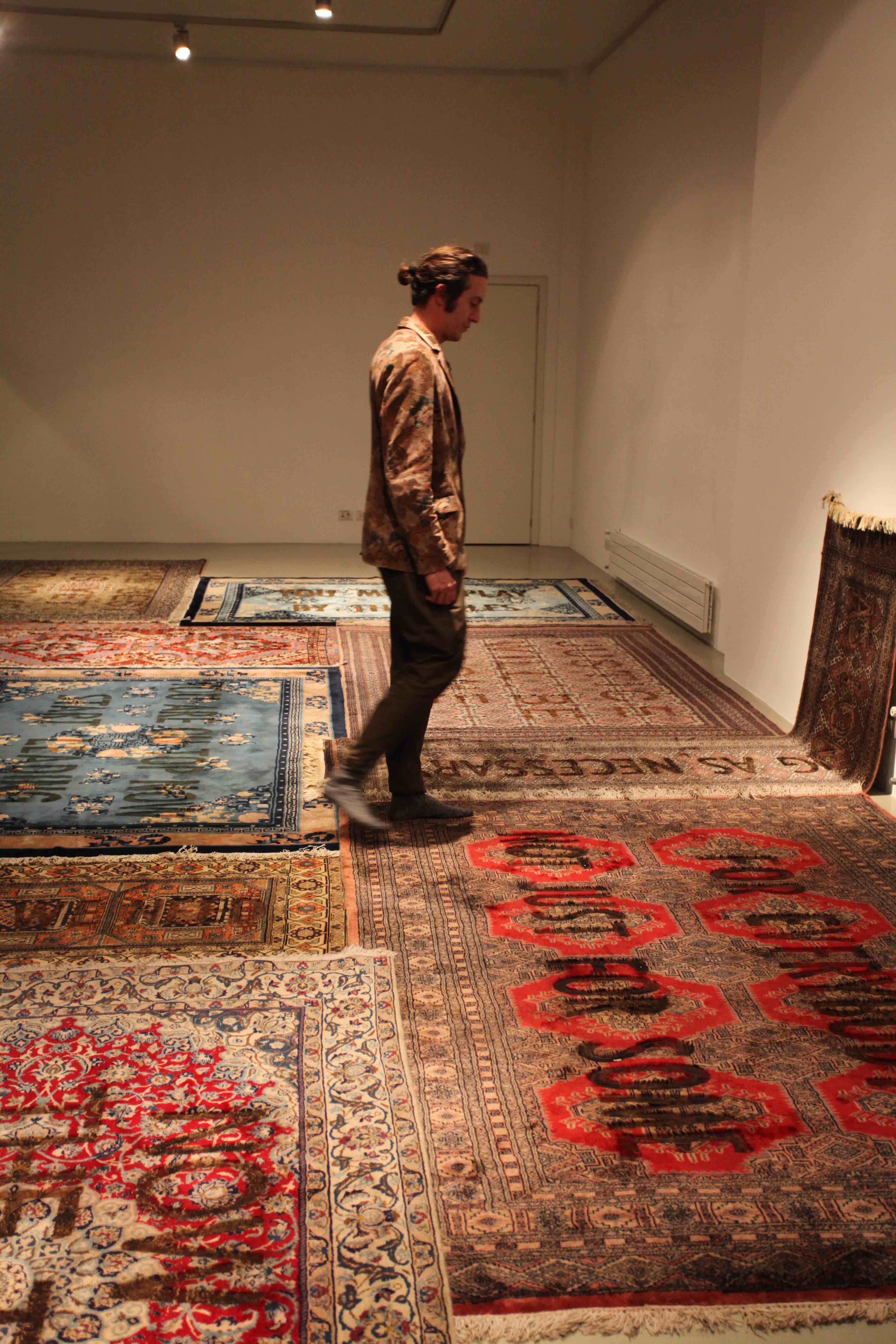 PLACE NO PLACE, 2013
a cura di Agata Polizzi e Francesco Pantaleone
galleria BAD New Business, Milano
Tappeti persiani e cinesi, combustioni
Dimensioni variabili
Courtesy Francesco Pantaleone Arte Contemporanea
L'interesse per l'Oriente ha una natura fortemente politica. Lavorare sul tappeto implica il confronto con molti precedenti, con la storia imprescindibile di un oggetto assolutamente magico e per questo molto utilizzato. In più e oltre si sovrappone il testo, che diventa metalinguaggio, esperienza sensoriale. L'uso della parola come un'arma, in questo caso per difendere, rivendicare, parola usata per colpire senza violenza.
GUARDA LA SERIE COMPLETA DI
CARPETS
---
PLACE NO PLACE
, 2013
a cura di Agata Polizzi e Francesco Pantaleone
Bad New Business Gallery / Milan
Persian and Chinese carpets, combustions
Various dimensions
Courtesy of Francesco Pantaleone Contemporary Art
The interest for the East has a strong political nature. Working on a carpet implies the comparison with many preceding works, with the essential history of an absolutely magical object and for this reason it has been used many times. Furthermore, a text is overlapped on the carpet, which becomes a meta-language, a sensory experience. The use of a word is like a weapon, in this case to defend and claim a word used to strike without violence.
SEE THE COMPLETED SERIES OF
CARPETS