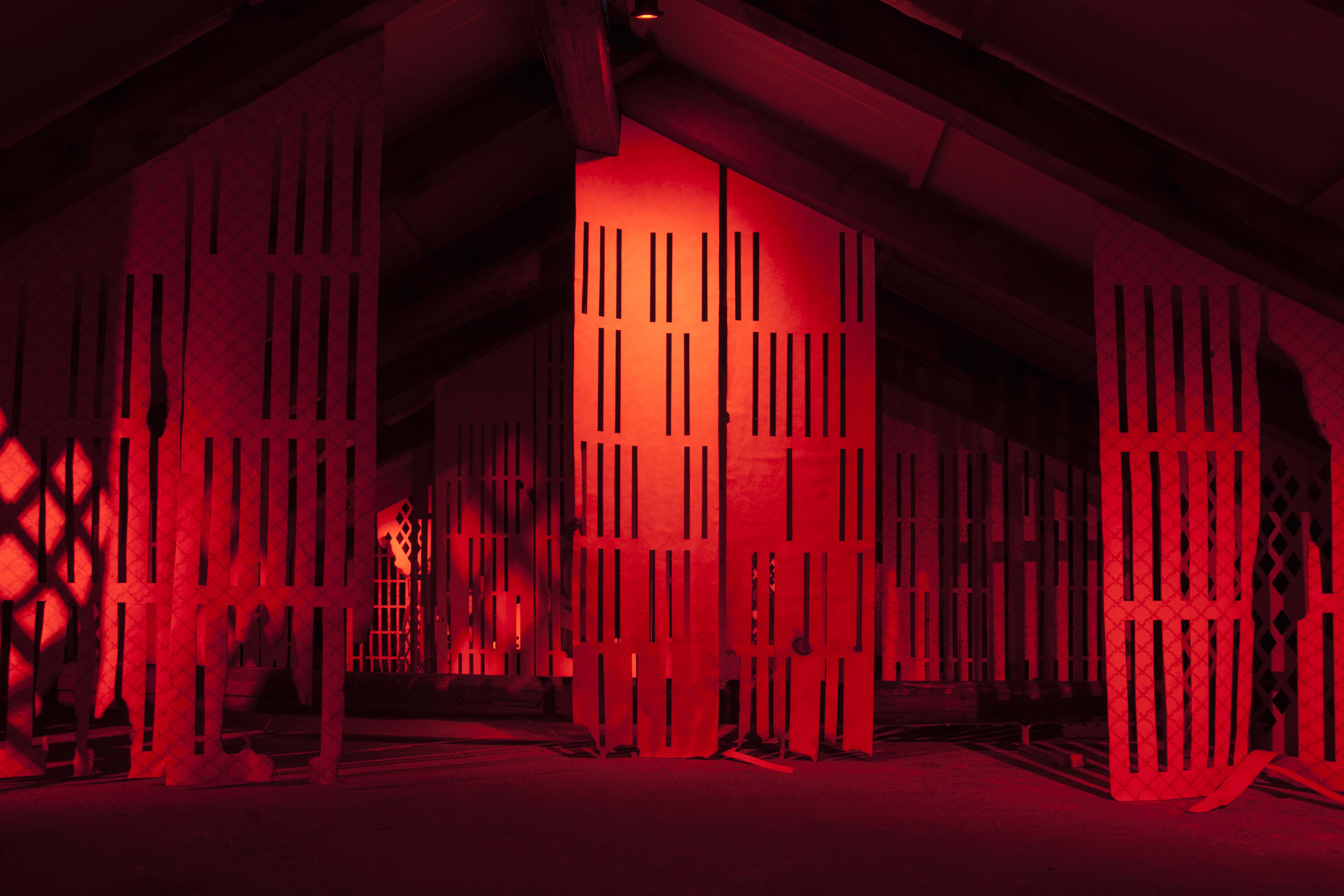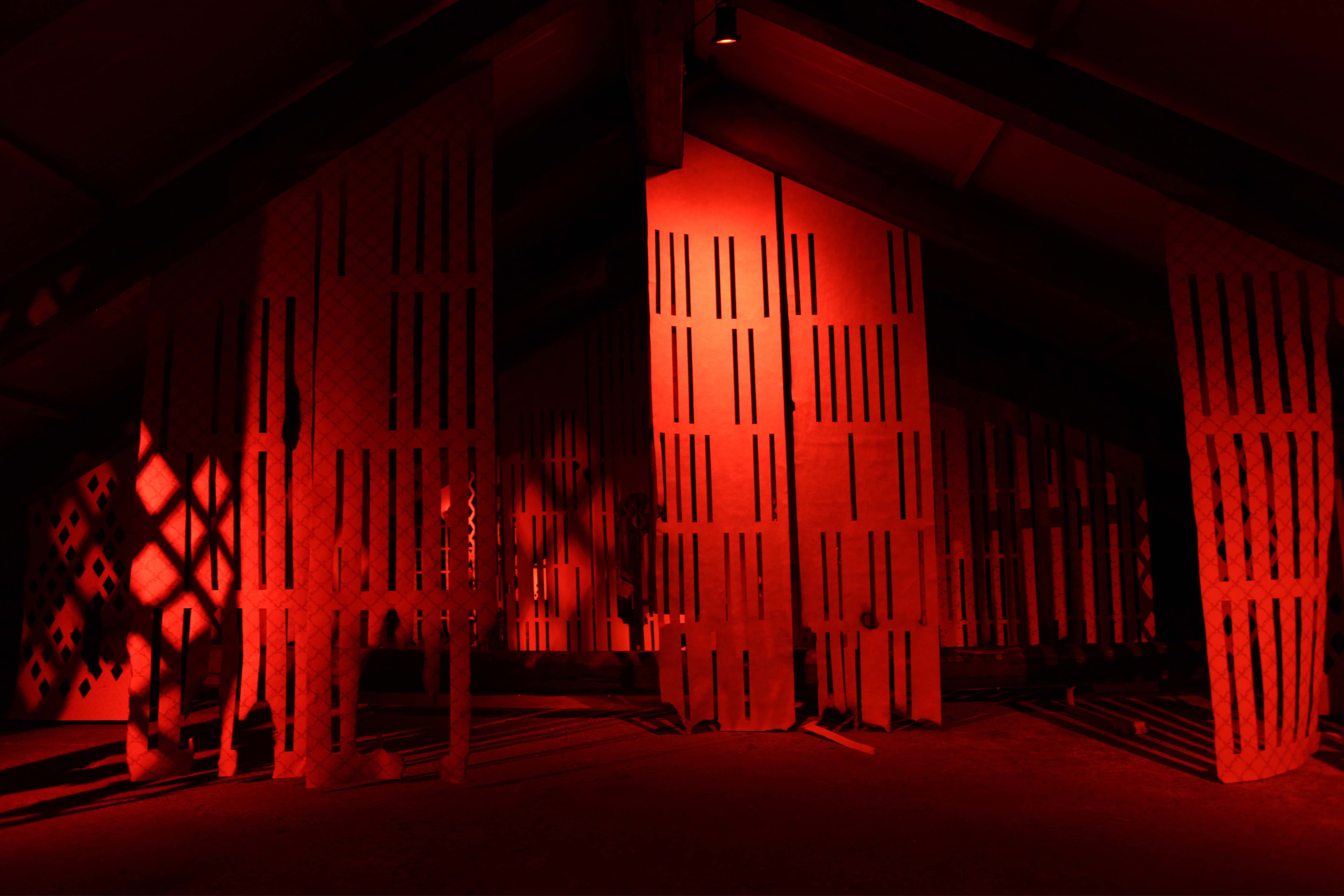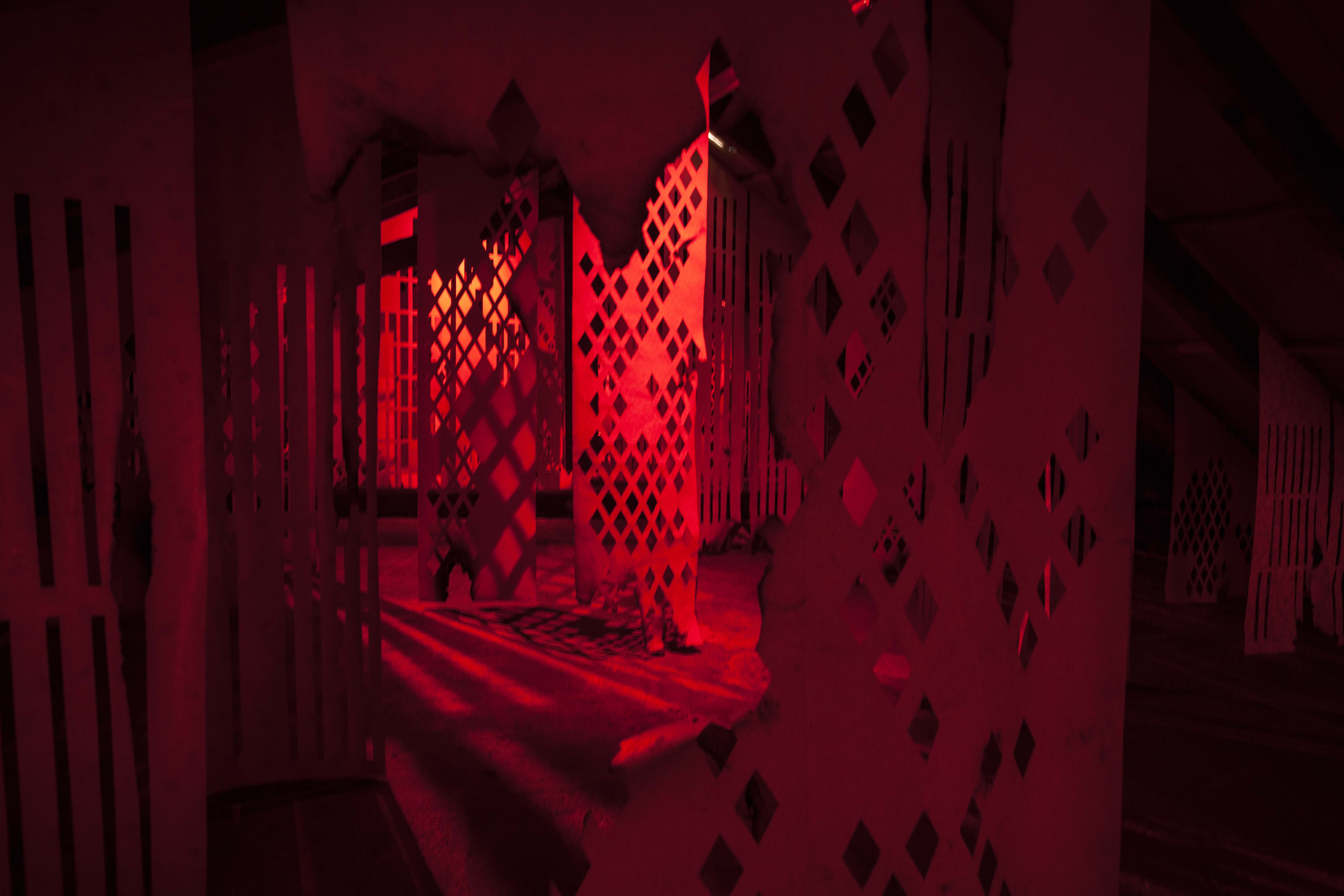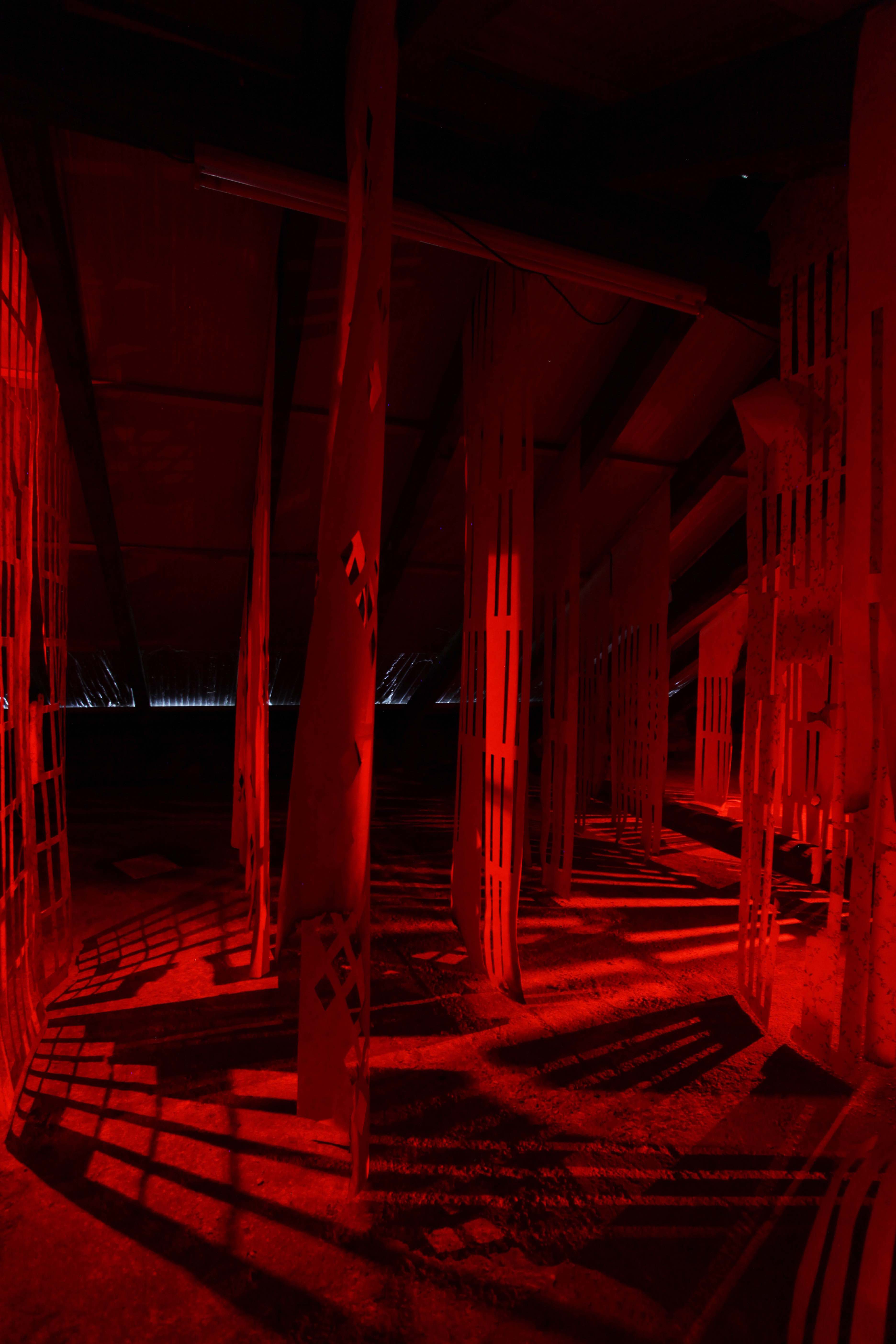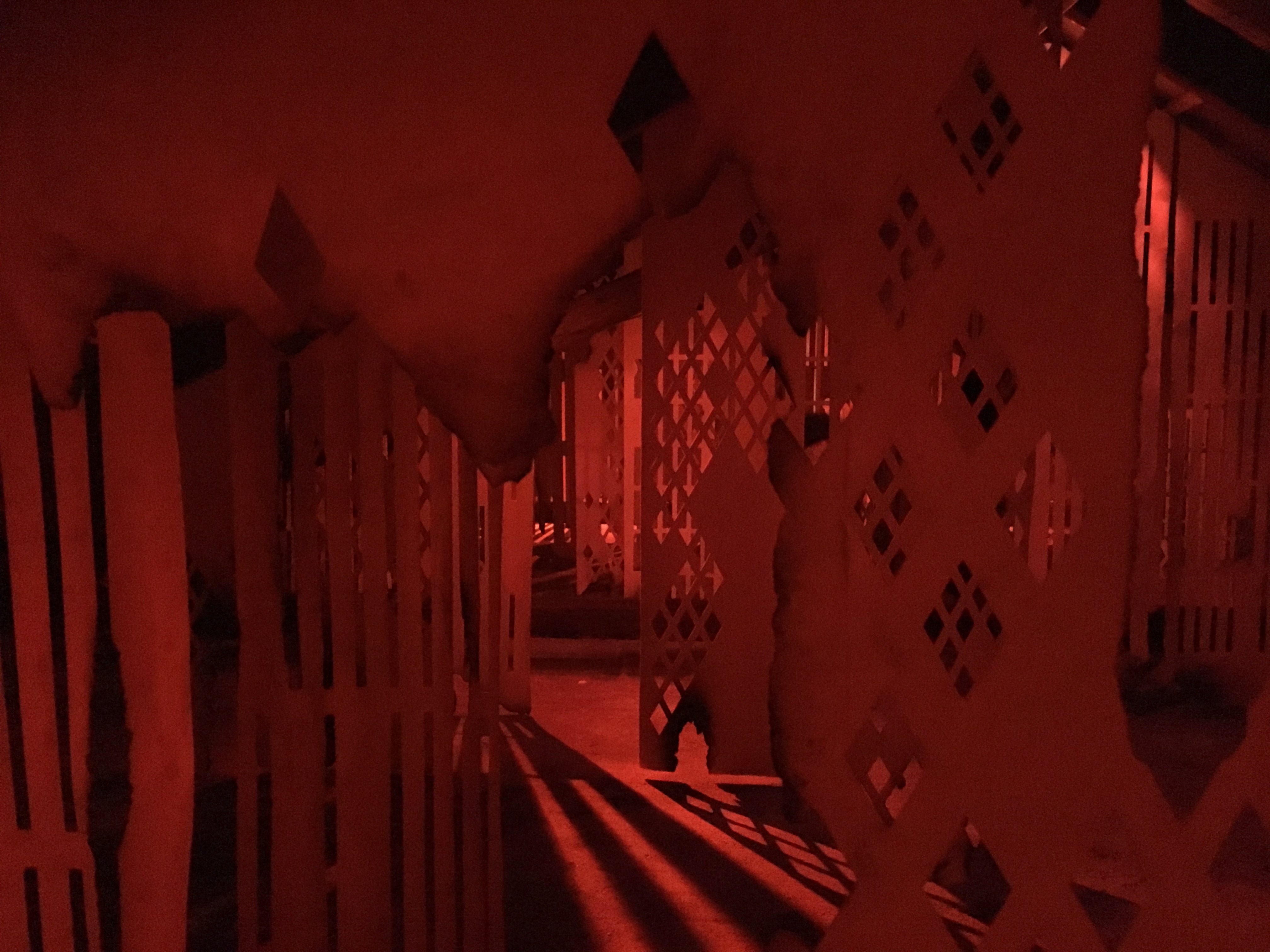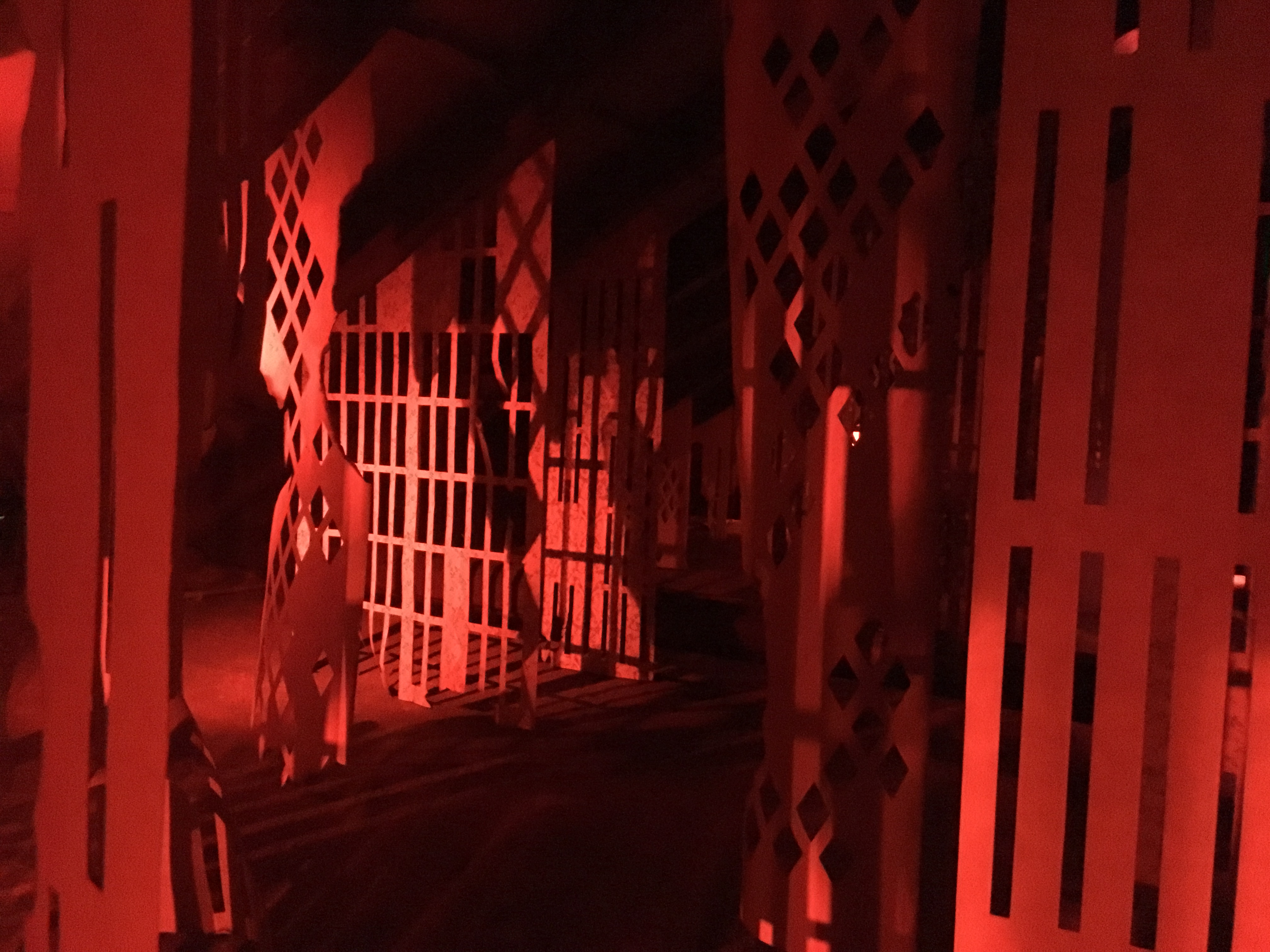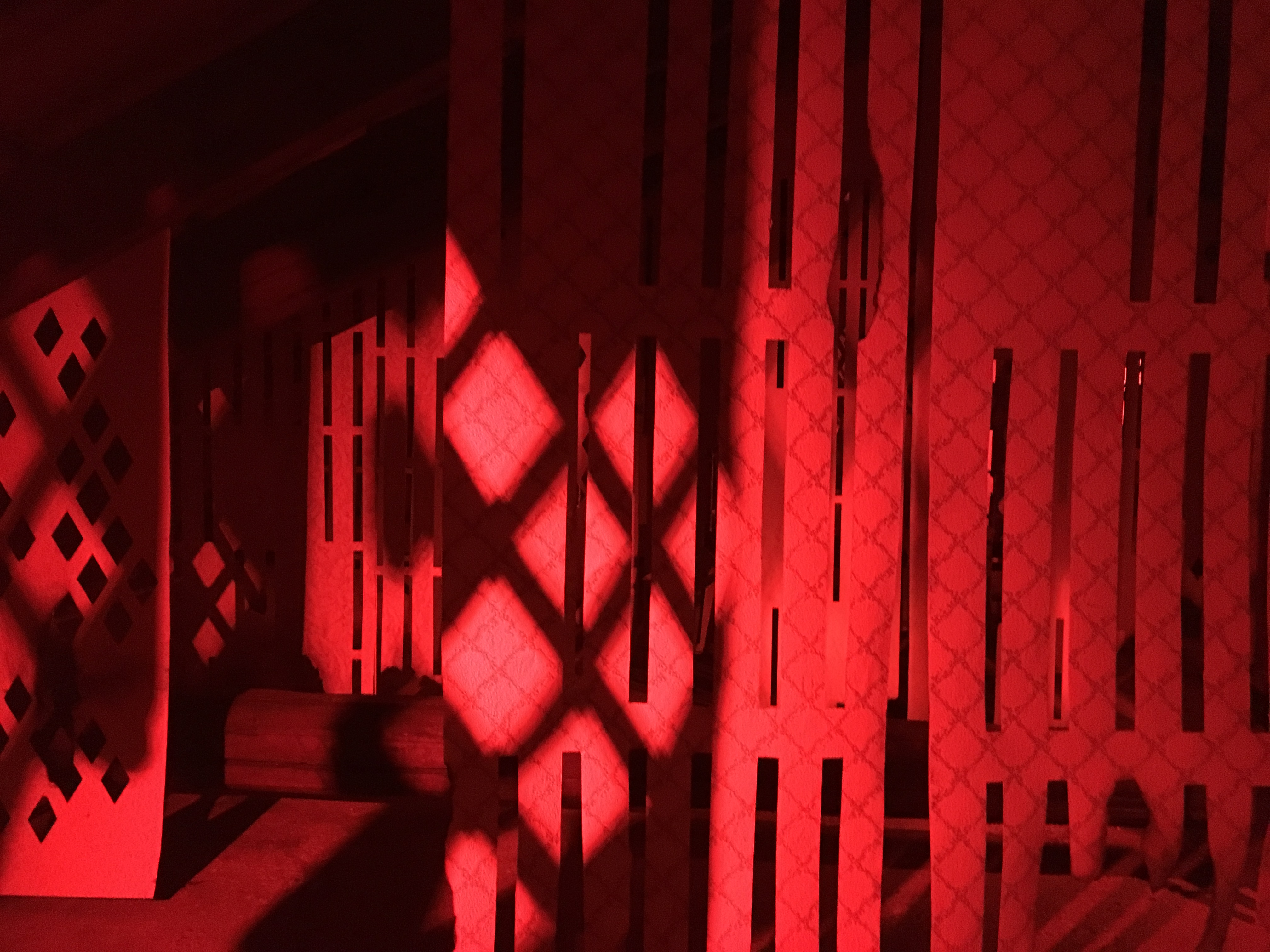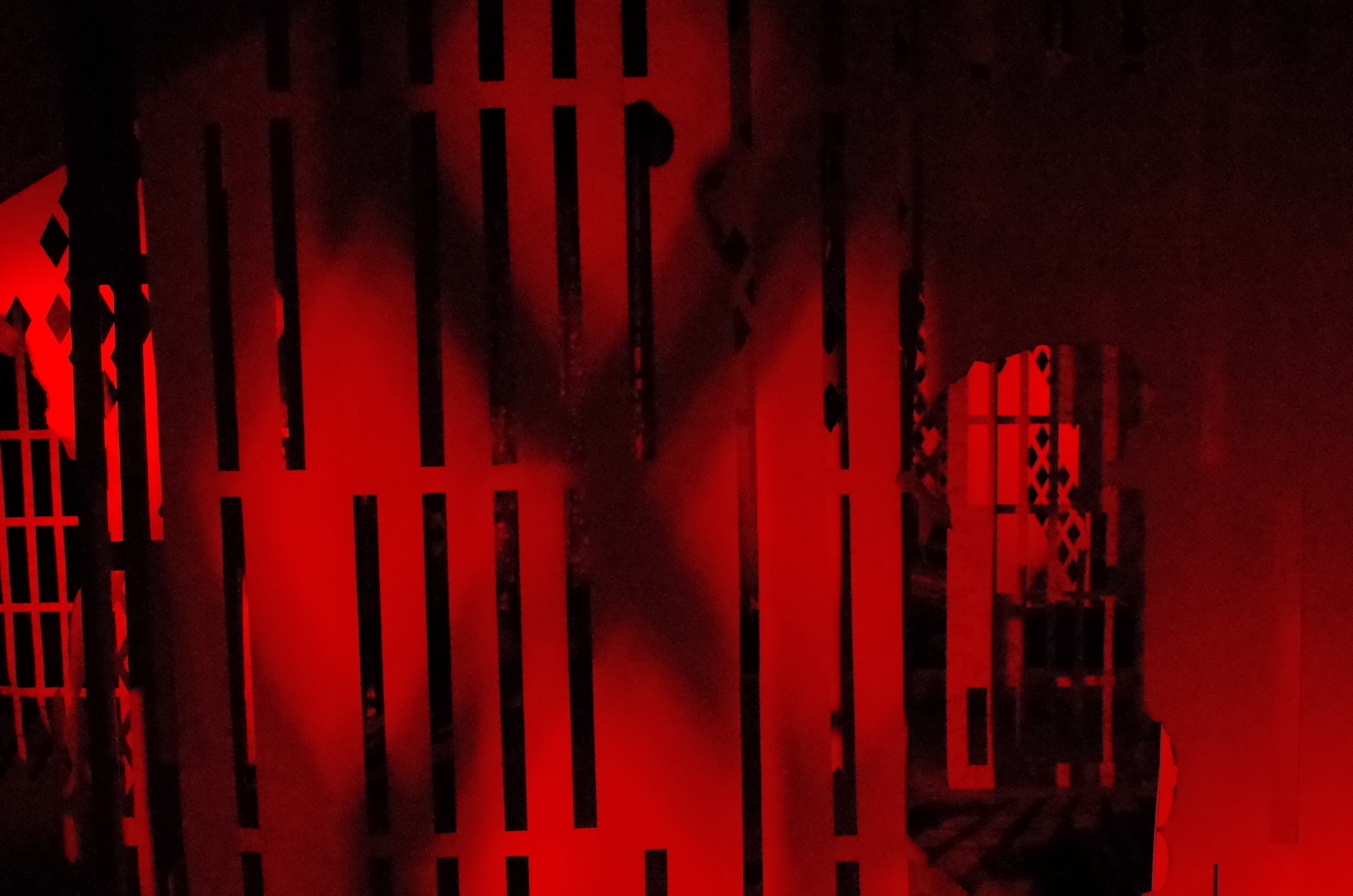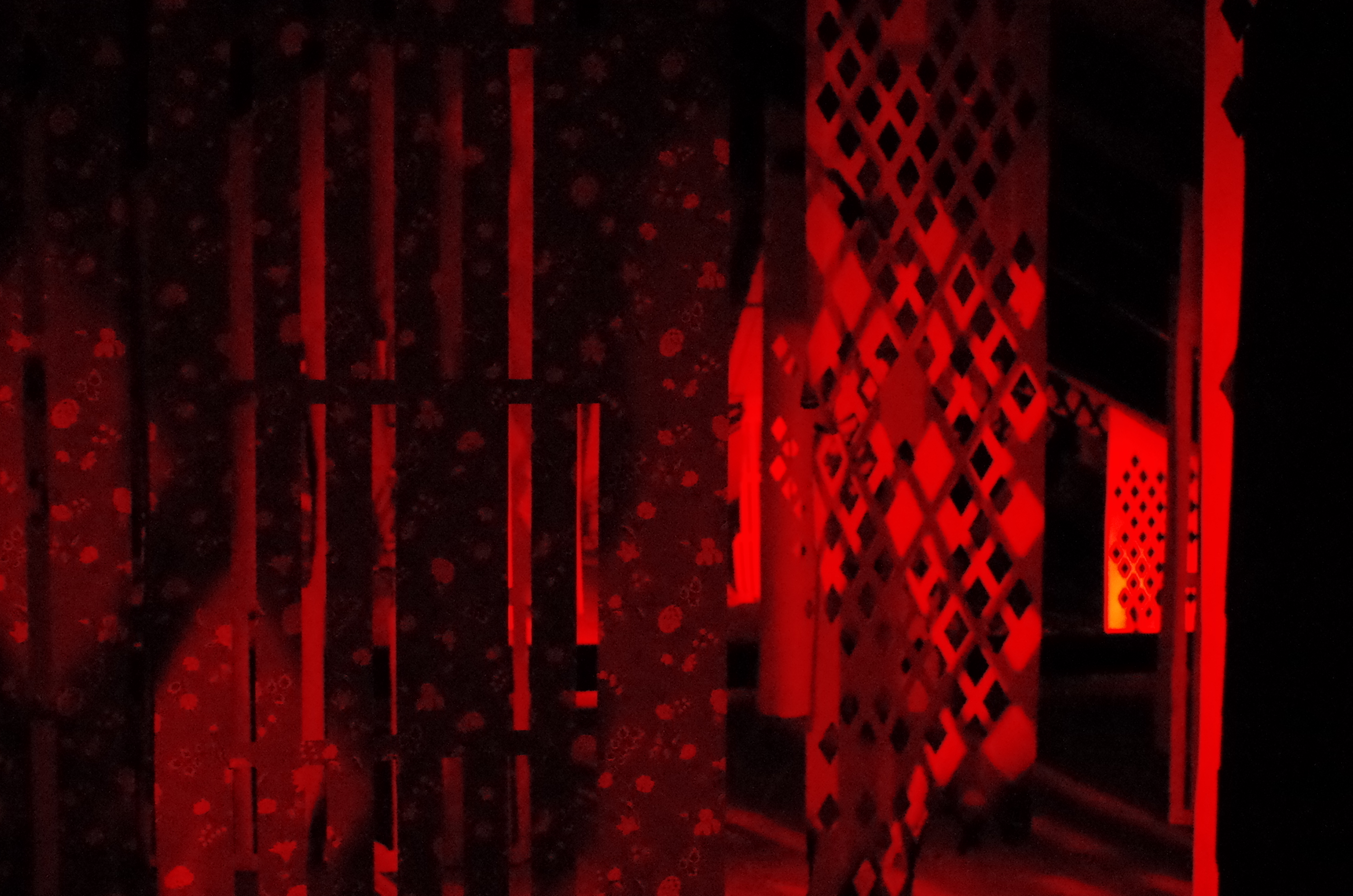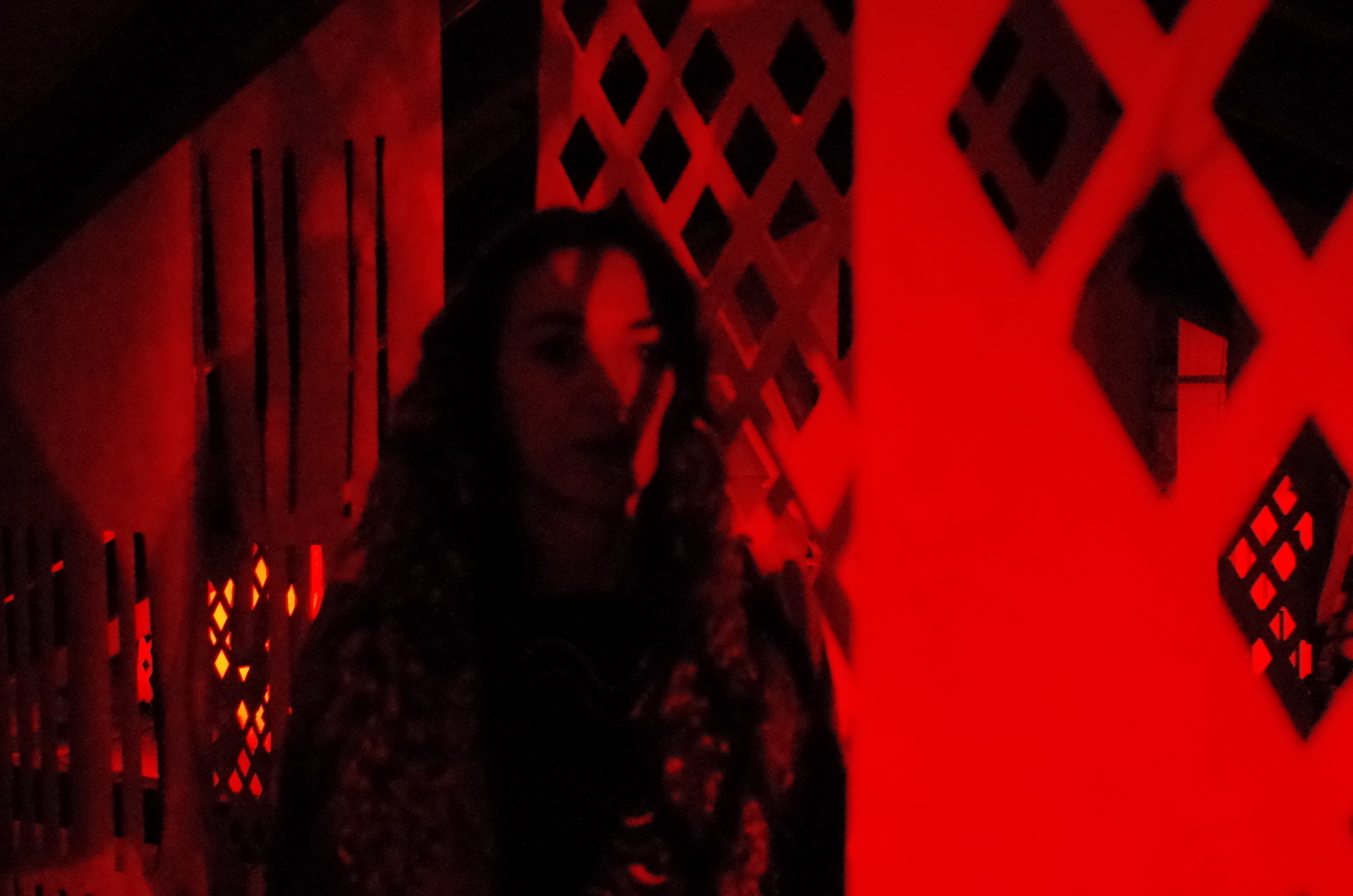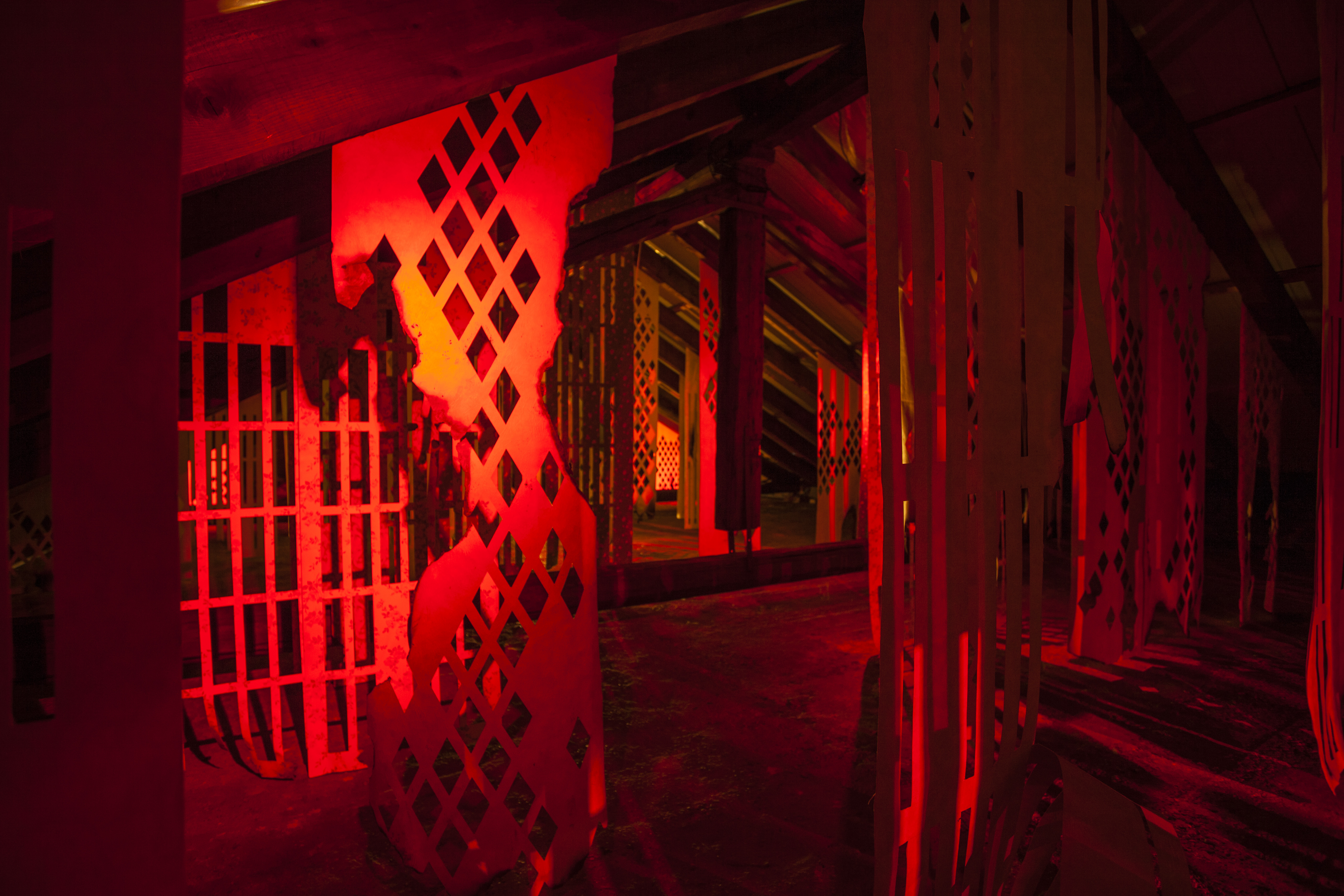 1mm DI DISTANZA
Spazio C.O.S.M.O. (Milano), 2017
Installazione site specific
Carta da parati intagliata, luci rosse
Lavoro site specific realizzato per Spazio Cosmo (Milano), studio di Luca Pancrazzi ed Elena El Asmar. Decine di vecchie carte da parati incollate per diventare bifronti e poi ritagliate come cancelli o grate, illuminate con luci rosse a creare un reticolato di ombre. Una trama che è ossessiva, al contempo psichedelica e attrattiva.
---
1 mm DI DISTANZA
, 2017
Site specific installation
Spazio C.O.S.M.O. (Milano), 2017
Engraved wallpapers, red lamps
Site-specific work made for Spazio Cosmo in Milan, Luca Pancrazzi and Elena El Asmar Studio. Dozens of old wallpapers pasted and layered and then cut out as gates or grates, illuminated with red lights to create a grid of shadows. A pattern that is obsessive, yet psychedelic and attractive.