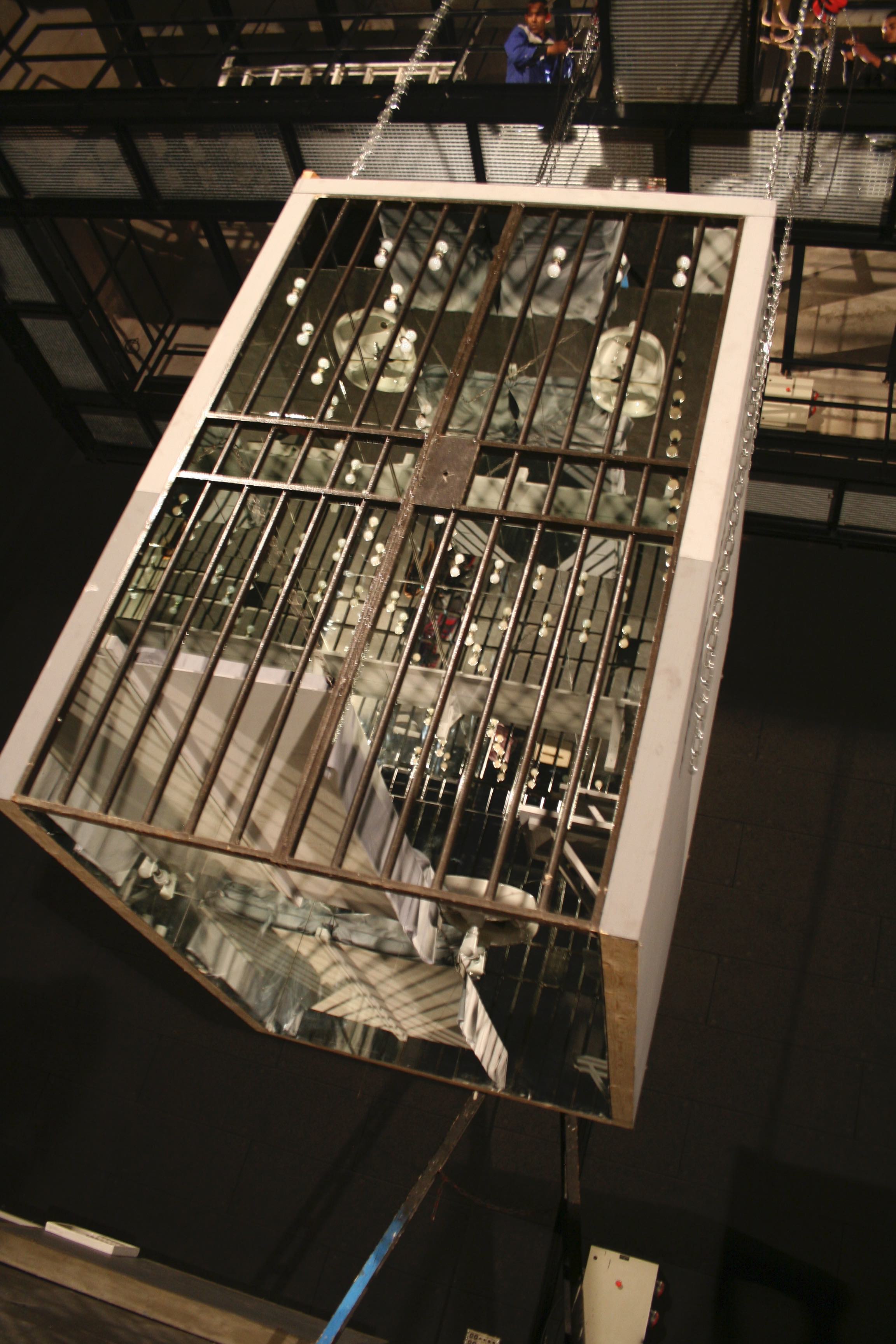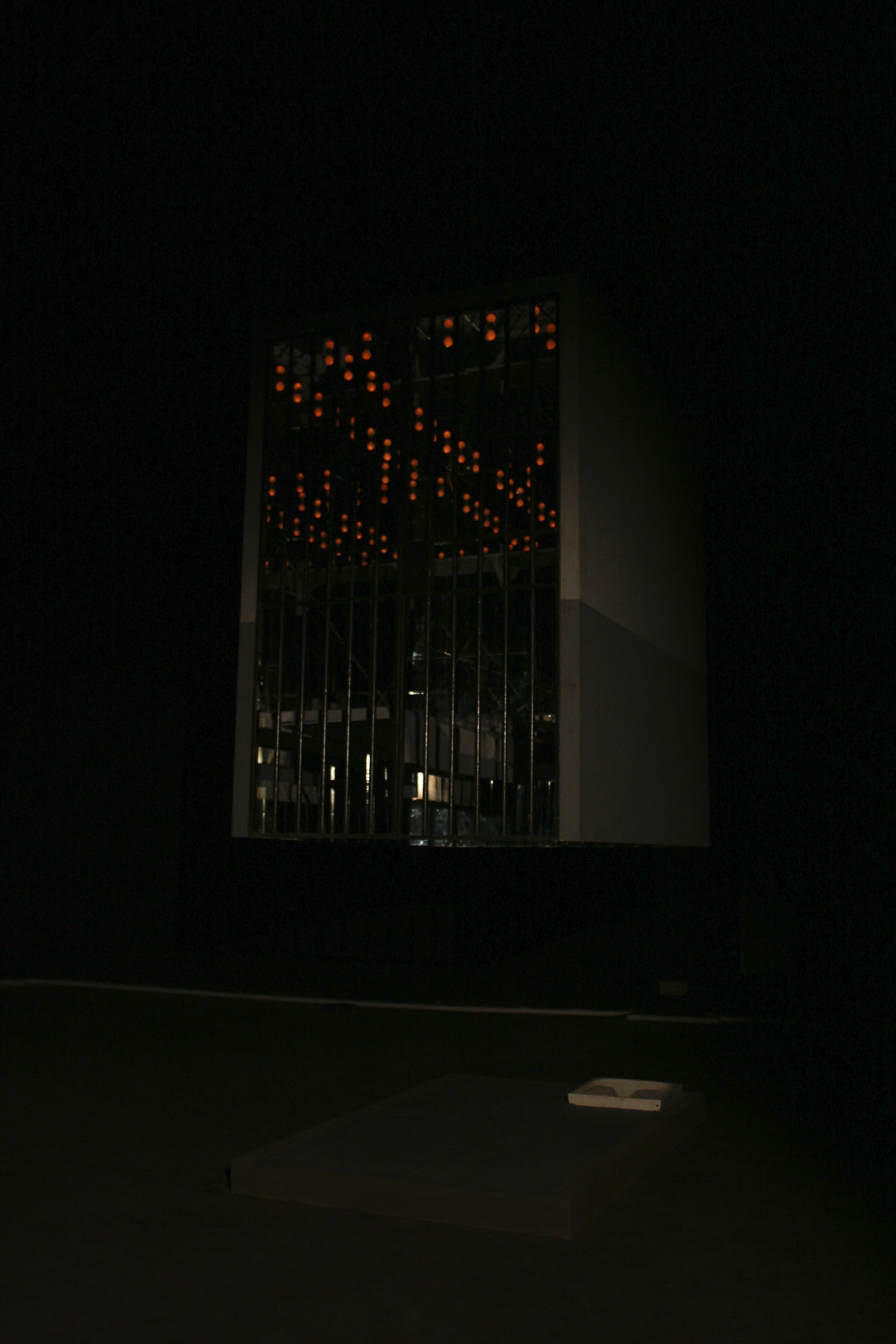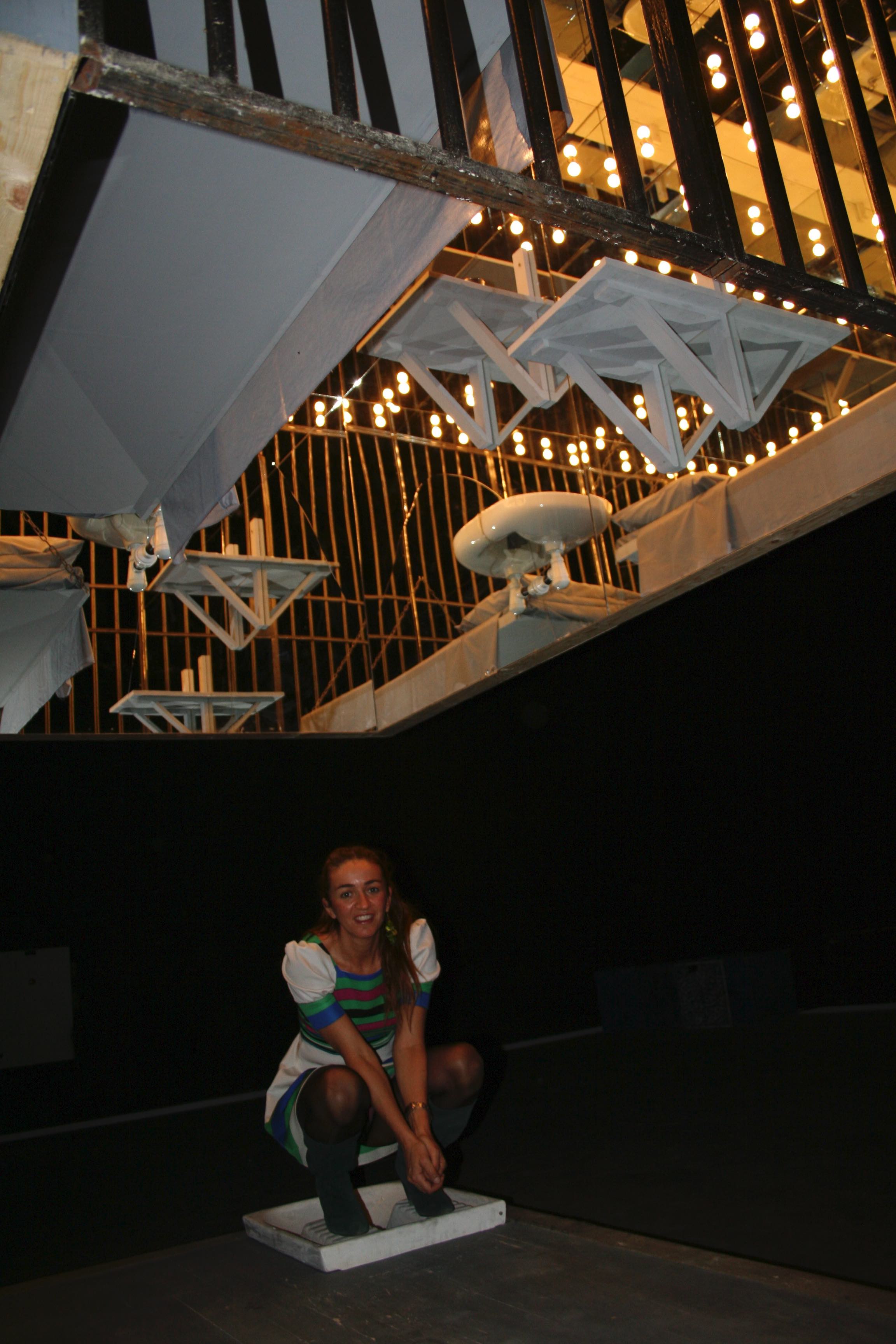 NOTHING IS AS IT SEEMS, 2009
Installazione
Legno, 30 lampade, specchi, oggetti
(cella sospesa)260x260x30 cm
pavimento 260x260x30 cm
AiM International Biennale 3rd edition Marrakech, Marocco

Selezionata da Riso, Museo d'arte contemporanea della Sicilia per partecipare alla Biennale di Marrakech, quest'opera è stata realizzata durante una residenza dell'artista in Marocco. È un'installazione che riproduce la cella di Guantanamo, sospesa e interamente rivestita di specchi, riflette all'infinito il disagio di uno spazio angusto. Le luci intermittenti la trasformano in un oggetto quasi glamour, attraente, che invita ad essere attraversata, un rimando alle insegne luminose dei centri urbani delle metropoli.
Il lavoro riflette sul concetto ambiguo di libertà che ancora oggi in molti paesi civilizzati paralizza la distensione sociale e culturale.


---

NOTHING IS AS IT SEEMS, 2009
Installation
Wood, 30 lamps, mirrors, objects
260x260x160 cm (suspended cell)
260x260x30 cm (floor)
AiM International Biennale 3rd edition Marrakech, Morocco

The installation was produced upon invitation to the Biennale in Marrakech and promoted by Riso, Museum of Contemporary Art in Sicily, and was created while the artist resided in Morocco. It's an installation that reproduces a cell of Guantanamo, suspended and entirely covered by mirrors, which reflect infinitely the discomfort of a narrow space.
The work insists on the ambiguous concept of liberty, which still today in many civilized or apparently democratic countries paralyzes social and cultural extension.