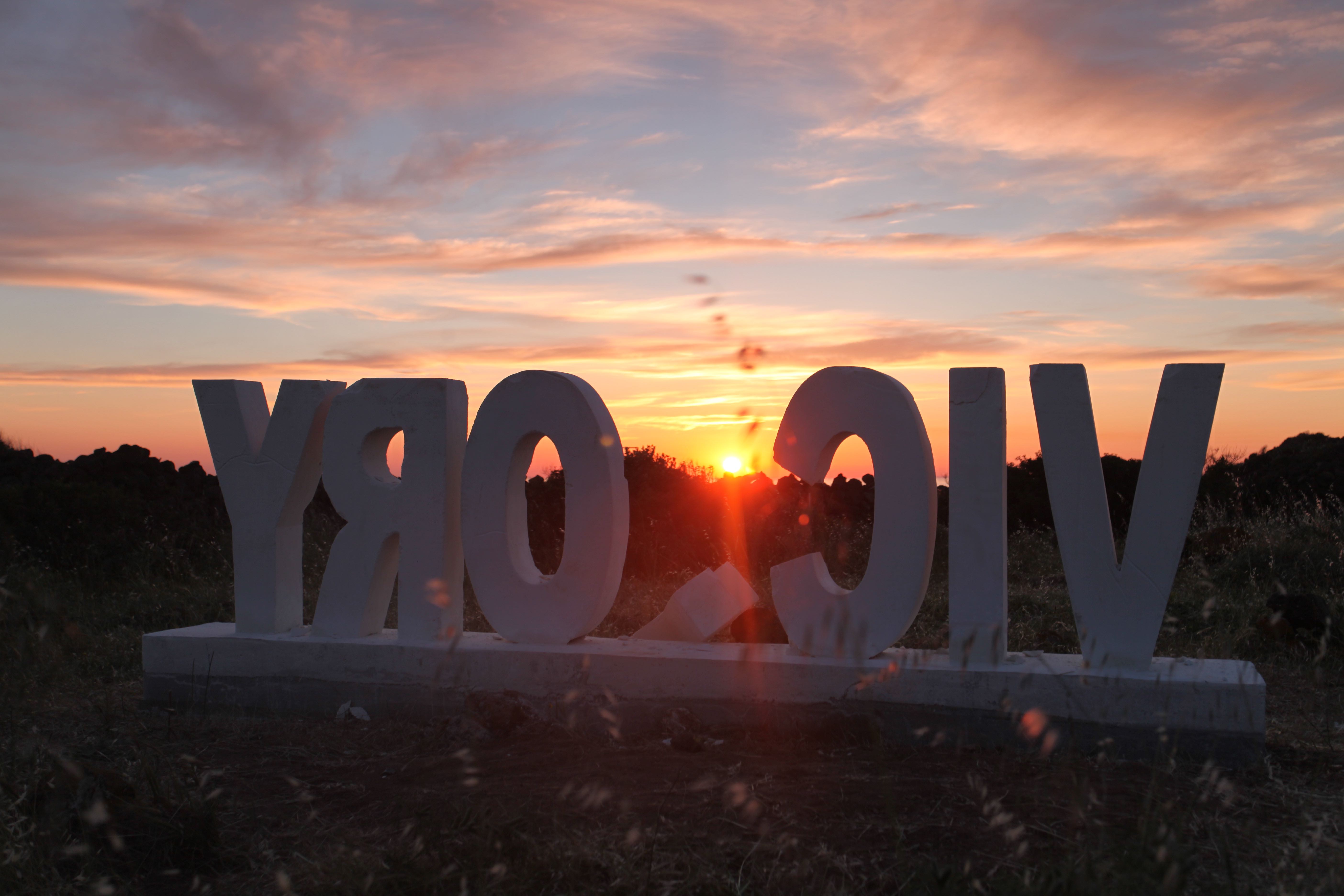 VICTORY, 2017
Scultura di cemento, intervento di demolizione dell'artista
400X130 cm
Collezione Privata, Isola di Pantelleria
Photo courtesy Enrico Hoffman

L'opera Victory, sita nel parco di una collezione privata sull'isola di Pantelleria, è una grande scultura in cemento bianco. L'artista utilizza da anni questa parola per costruire e decostruirne il significato. Nel giorno dell'inaugurazione dell'opera, l'artista ha demolito alcune parti della scultura, seguendo una sua metodologia operativa molto specifica per la quale la distruzione può essere causa di una nuova costruzione di senso.


---

VICTORY, 2017
Concrete sculpture, demolition intervention by the artist
400X130 cm
Private Collection, Pantelleria Island
Photo courtesy Enrico Hoffman

The artwork Victory, part of the private collection situated in Pantelleria, is a massive sculpture in white concrete. In the course of the past years the artist had been working with the word Victory in order to use and de-construct its meaning. On the day of the opening -adopting a personal methodology in which the destruction can be the instrument adopted to add new meanings to the existing- the artist made a performance destroying some parts of the sculpture.